From the Messy Communications team
What does a strategist do? Do I even need a strategy? What will a strategy tell me that I don't already know about my business? These are just some of the questions business owners will often ask when considering working with an external strategist or agency.
This article aims to answer a few of the most commonly asked questions, outlining what strategists do, why strategy matters, and how strategic expertise and experience can make all the difference in creating a valuable brand, product, or marketing campaign.
1. A strategy helps you overcome challenges
Frustratingly, not every business problem has an obvious solution. Fortunately, behind every problem, there's a human truth waiting to be uncovered. And it's a strategist's role to uncover this. In fact, it's what they do best. Drawing on extensive consumer and industry research, they're able to dig past the surface to get to the core of the challenges your business is facing and provide clear steps for you to overcome them. Furthermore, once this nugget of information has been identified, your team has the key to unlock new potential and make more informed business decisions going forward across all touchpoints.
Strategy in action
Online healthcare booking platform, MyHealth1st, required a fresh approach to reposition itself and stand out from its competitors in an already flooded healthcare market. Before commencing any brand identity work, the Messy team carried out extensive desk research and a strategy workshop. This helped us to uncover a key insight – that many patients had preconceived ideas about the healthcare industry; mainly that it was, ironically, an impersonal industry.
There was an obvious gap in the Australian market for a meaningful, patient-centric experience that extended beyond practice listings and appointments. So, we worked closely with the MyHealth1st team to create a cohesive and humanised brand that challenged conventional medical ideas, adopted a patient-centric approach, and worked to overcome those preconceived ideas and provide people exactly what they wanted. You can see more here.
2. A strategy informs what you say and how you say it
Imagine writing a letter to someone you didn't know and trying to convince them that your product or service is exactly what they need. It'd be almost impossible. Because marketing is only effective when the communication is valuable, relevant and relatable to your audience. Without this knowledge, you're basically flying blind.
Through in-depth brand and audience analysis and consumer research, a strategist helps to bring your target audience to life so you can truly understand who they are; their day-to-day routines, their attitudes, their fears and pain points, their shopping habits, how they travel, eat and exercise, their lifelong aspirations. Creating a detailed persona based on qualitative and quantitative research makes it far easier for you to visualise who you're talking to and map out what to say and how to say it.
Strategy in action
In 2019, Legal Aid NSW asked Messy to create a campaign that encouraged interdepartmental communication while promoting the value and importance of Legal Aid services to the general public. Before anything else, we focussed on gaining a deep understanding of their main target audience, Legal Aid employees. This involved hours interviewing them and researching attitudes across the industry, as well as facilitating a series of focus groups. In doing so, we were able to uncover key insights on what motivates them and deliver an engaging campaign that resonated with their personal values. You can view the 'It's What We Stand For' campaign here.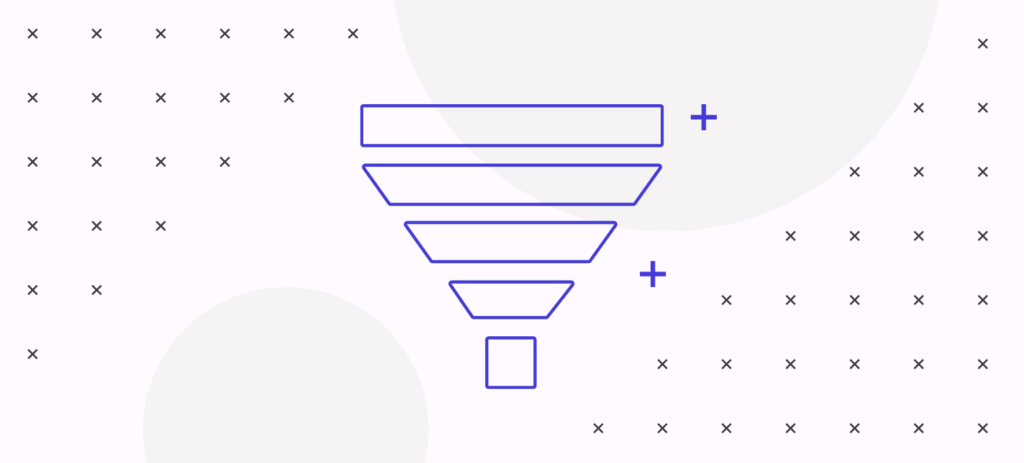 3. A strategy helps you to discover and define your 'reason for existence'
A good strategist can help you and your team better understand your brand and business, working with you to uncover and articulate the values you stand for, your purpose, and your long-term vision – why you exist as a business and what it is you're striving to achieve. This is invaluable to any organisation.
Download The Ultimate Sense Check for Your Business to learn more.
Having this clearly laid out not only helps to unify your team, but it also promotes greater engagement in employees by giving them a clearer understanding of how they're contributing. Furthermore, these values are used to guide everything you deliver going forward, from your brand personality and tone of voice to your digital design, product design, campaign messaging, and more.
4. A strategy is essential to brand building
As relevant as some features or benefits may be to your product, if they aren't truly unique then adopting a product-led marketing strategy is essentially futile. In categories where this is the case, audiences will find it difficult to choose between products because of their perceived similarities. This is when brand building comes into play; it creates unique positioning in the hearts and minds of your audience. And the first step to ensuring this is done properly is a solid brand strategy.
So, as you can see strategy doesn't fit into a neat little box, nor should it be a nice-to-have add-on. In fact, it should form the basis of all areas of your business – brand, product, digital, marketing, messaging. Once a strategy is in place, you'll be armed with the roadmap you need to achieve business objectives and give your customers exactly what they want.
Get in touch today to find out more and discuss your business and strategy needs.