From the Messy Communications team
Whether you're running a multichannel marketing campaign, launching a new website, or simply wanting to better position your brand or product, these seven marketing fundamentals will help you to provide a better customer experience and get more out of your marketing efforts so you can achieve your goals.
1. Define a clear strategy
It's easy to lose track of the ins and outs of projects, particularly if your role has you wearing many different hats. A marketing strategy sets the overall direction and objectives for your marketing. Having this clearly documented gives everyone in your team a tangible reference to turn to at any stage of the marketing journey. This not only helps to keep everyone aligned and on the right track, but it can also be really helpful in guiding decisions that need to be made.
There's no one size fits all when it comes to developing a marketing strategy. But, as a minimum, it should include your objectives, who you're targeting, and what you're high-level plan of attack is going to be to achieve your goals. Once this is mapped out, it's recommended you create a marketing plan, which includes all the details and specifics, such as what you're going to do, where you're going to run it, when the activity is going to run.
2. Know your audience
Before you do any marketing, you need to understand who you're talking to. This means primary research (think focus groups, interviews, surveys) and secondary research (internet searches, existing industry reports and publications, customer feedback). This information gives you a better idea of what your target audience is interested in and what they find relevant and valuable. This means you can be more strategic in the marketing and content you create. The more your messaging and content resonates with your target audience, the more likely they are to engage with you time and again.
3. Make UX a priority
Across every one of your digital touchpoints, whether it's a website, app, or campaign landing page, it is imperative to deliver a user experience that's intuitive and easy to use. Because people today want to be able to find the information they want quickly and the best way to do this is ensure you're following the fundamentals of UX. Simple, clear and consistent design and messaging allows new users to quickly learn more about your business, and new and returning users can easily find the services and content that's relevant to their needs. Need more convincing that UX matters? A satisfied user will be more likely to visit again and become a loyal customer. According to one study by Amazon Web Services, 88% of online shoppers say they wouldn't return to a website after having a bad user experience.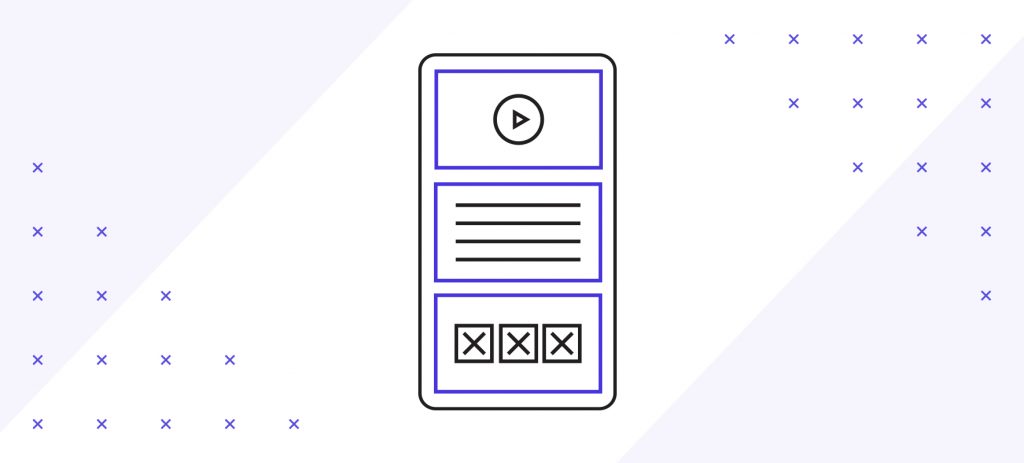 4. Forget the hard sell
When you're trying to promote your product or service, you need to think of the bigger picture. That means considering the end to end journey your audience is on. If you're engaging new prospects who have never even heard of you or are just at the beginning of their purchasing journey, they will first need to know a) they can trust your brand b) that your offering is right for their needs. Keep that in mind when marketing to them and interacting with them. It's not all about the sell from the get-go.
5. Choose the right channels and mediums
Depending on who you are targeting and what your goals are, when it comes to "the best" communication channels and content mediums, there's no fixed rule. Because it's all dependent on who you're trying to reach and what your marketing objectives are. Do the research into where your audience spends their time, what type of content they consume, and what they do once they've seen this content.
6. Adopt a mobile-first approach
A poor mobile experience is something people are less and less likely to put up with. In fact, Think With Google found that 52% of users said they're less likely to engage with a company that doesn't use responsive mobile design. These days, people only want to engage with companies that offer them a superior and easy experience. So make sure you're doing just that.
Download our free Adaptive Business Initiative resource, How to Get More Leads and Convert Them to Customers and access more valuable tips.
7. Test, revise, repeat
Never stop looking for ways to improve the user experience and embrace the test, revise, repeat model. This is how you get the best results. If you notice a sticking point in the marketing chain that's causing people to drop off or diminishing the customer experience, investigate and figure out what needs to be done to overcome the issue.
Get in touch to find out how Messy Collective can help you make that happen.