From the Messy Collective team
Wow, another year is nearly done! Time really flies when you're having fun and keeping busy – particularly when you've been keeping as busy as Team Messy has in 2022! Here's a look back at some of the highlights from the year that was.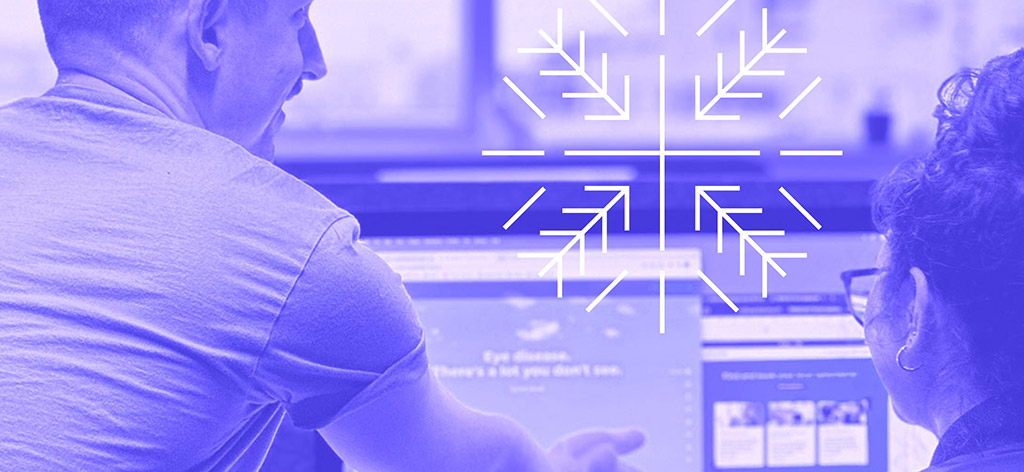 We delivered literally hundreds of projects!
2022 saw us workshop, plan, create and complete hundreds of projects across brand, strategy, digital and design, communications, web development, video production and so much more – and every project has been exciting and creatively challenging in its own unique way. A big thank you to all of our clients and partners for helping to make this such a fantastic year – whether we worked together on a single project or many, it's been a pleasure and we can't wait to do more great things together into the future.
We continued creating awesomeness with plenty of clients this year – shout out to Alterian, Cylite, CDSE, eSafety, SourseAI, Mars Wrigley, LegalAid NSW, National Mental Health Commission, Droppoint, MyHealth1st, Greenspeed, Parcelpoint, Ecofy, Professional Standards Councils, Certane, Diversa, to name but a few.
2022 also saw us join forces with a host of exciting new clients including Allianz Retire+, Frucor Suntory, NSW Ports, Australian Dental Association, Australian Chamber of Commerce and Industry, plus a few more that we can't yet announce (stay tuned!).
Throughout the year, we also focussed on furthering our skills and expertise, carrying out knowledge sharing sessions, workshops, and self-guided training. Plus, we welcomed several awesome new members to Team Messy across design, project management, UX and UI, and web development, squeezed in a heap of lunches and fun team activities, and had plenty of laughs.
eSafety's 'Play Nice, Stay Safe' launched – and got noticed!
September saw the launch of the 'Play Nice, Stay Safe' campaign, which we worked on with eSafety. We're so proud to have worked on this important project, which aims to empower the LGBTIQ+ community with the information and resources they need to enjoy safer, more positive experiences online.
The launch of the campaign was promoted across several national media outlets and also featured in Ads of the Worlds and Best Ads on TV – which we were pretty chuffed about!
We concepted, scripted, directed, and produced the campaign's hero videos, as well as carried out casting and talent management, and production of the campaign's key digital and social assets. It stars the hilarious Aussie comedian Nina Oyama along with many talented individuals from across the LGBTIQ+ community.
You can watch all the videos and learn more here.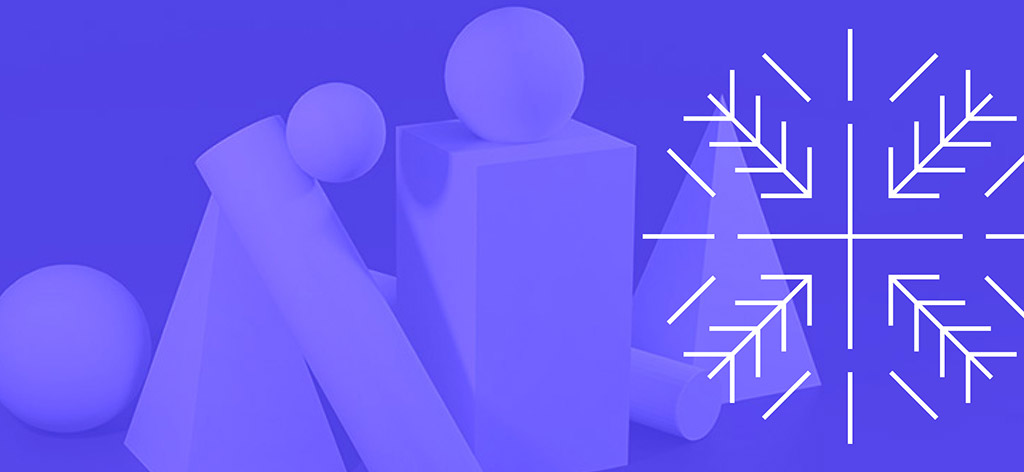 Insights worth knowing in 2022
Don't shy away from influencer marketing
As we head into 2023, influencer marketing is more popular than ever. In fact, it's becoming a popular fixture in many businesses main marketing mix. 89% of marketers who currently use influencer marketing say they will increase or maintain their investment into 2023. Plus, 17% are planning to invest in it for the first time next year (HubSpot).
The takeaway? When considering where to connect and engage your audience, don't be afraid to look beyond the traditional methods you normally use. By all means leverage those if they've proven successful; however, be open to considering new methods that may expand your reach and further your success. There are an increasing number of micro-influencers out there covering all kinds of topics in the B2C and B2B space. Also, be sure to check out how others are using influencers; it may spark some ideas about how you could add it to your own marketing.
Top content performers for B2B
When it comes to content, choosing the right format is key to connecting with your audience. In 2022, CMI found the top performing content types in the B2B space to be videos, virtual events (think online training or webinars), and shorter articles. And investment in video content is only set to keep growing in the new year, with 78% of marketers saying their business plans to invest in video production.
LinkedIn's a real winner
In 2022, LinkedIn was the most used organic social media platform for B2Bs. It was also the channel those businesses found most effective; in fact, 60% of B2Bs said they found LinkedIn to be extremely or very effective for them in 2022 (CMI).
Advocating important social issues
Did you know that around 50% of Gen Z-ers and 40% of Millennials want companies to take a stance on important social issues? When companies advocate for social issues, it can have a strong impact on purchasing decisions. Consumers are far more likely to choose a company that aligns with their own values and beliefs. And it's not only consumers who want it. More and more employees are wanting to be part of an organisation that takes a stance on important social issues. Taking the time to identify what your organisation stands for and how you want to communicate this can go a long way in strengthening brand advocacy and loyalty, both internally and externally.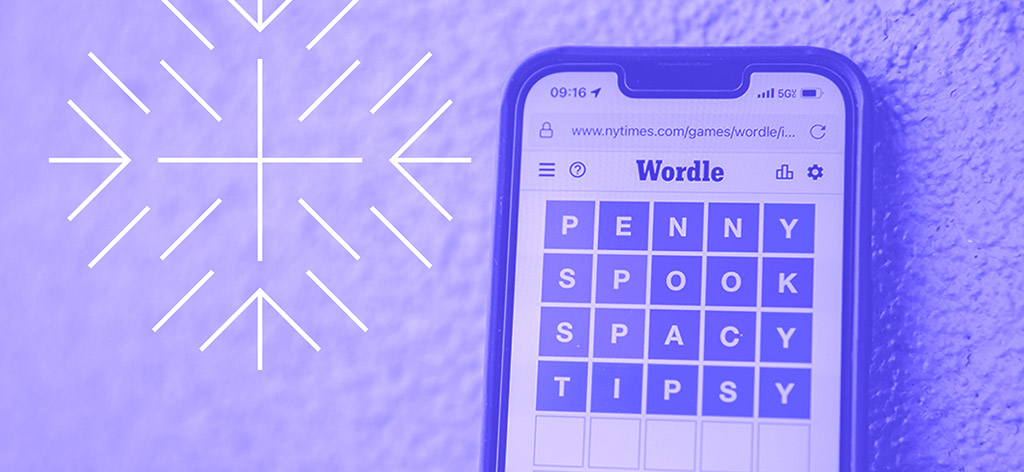 Six things that got Team Messy talking in 2022
There were plenty of things that got us talking in the office this year – and it wasn't just what deadlines are coming up, or what holiday adventures we have planned, or even what we're bingeing on Netflix (although we did talk about all of that too!). From a simple word game that took the world by storm to the world's richest person carrying a sink into an office lobby, here are just a handful of the 'water cooler whisper' highlights from 2022.
1. One word – Wordle!
After making some initial waves at the end of 2021, Wordle took it up a notch in 2022 and took the world (and us!) by storm. In those first few months of Wordle hitting the big stage, the recurring question so often uttered at the start of each day was 'have you got today's Wordle?'. It's pretty cool that a celebration of problem solving and words can become so successful. Wordle was even Australia's most Googled word this year!
Interested in what else Australia and the rest of the world searched for this year? Check out Google Year in Search 2022.
2. A little bird, a lot of noise
A journey that began in March and hits in peak in October, Elon Musk's takeover of Twitter was a mix of chaos, confusion, calamity, and concerning antics. As outsiders, all we've been able to do is sit back, watch, and wait to see what happens next. Read more about it here.
3. The age of cyber attacks
Major cyber attacks and data breaches rocked multiple major corporations around the world, including a number in Australia. These events not only made the general public even more aware of the risk of cyber attacks, it also put businesses on notice about the importance of having effective cybersecurity strategies and data protection processes in place. Research has revealed that many APAC organisations plan to invest more in cybersecurity in 2023 in order to safeguard their business and their customers. Read more about it here.
4. Four-day work week
This year saw multiple companies around the world trial the four-day work week in 2022. And the results were overwhelmingly positive, with many companies now making it a permanent fixture. While this model isn't viable for many organisations or industries, it is a great example of the benefits that can come from thinking outside the 'norm'. If it continues to gain momentum and becomes more prominent in the coming years, it's likely to be the biggest shake-up of the traditional 9-to-5 week ever. Read more about the not-for-profit community advocating the change here. 
5. A new place for art lovers to explore
As lovers of brilliant design and innovative thinking, Team Messy were thrilled when the new Art Gallery of NSW opened its doors recently. Described as a must-see architectural and cultural landmark, it was 10 years in the making and took three years to build. Certainly worth checking out if you're in Sydney. Take a peek here.
6. Oh, and remember when…
There were plenty of ups and downs throughout 2022 – natural disasters, political disruptions, the death of a Monarch, and much more. There were also a few head-scratching moments too. Like that period when lettuce was as hard to find as gold – and almost as expensive. Or when Will Smith slapped Chris Rock in the middle of the Oscars? Yep, 2022 really has been unforgettable!
Want some feel-good news from 2022? Check out this timeline.
As we close out the year…
2022 has kept all of us at Team Messy on our toes and provided many opportunities for us to flex our creative muscles and deliver exciting and purposeful ideas and projects for our clients. After a short break to recharge the batteries and relax the mind, we'll be back ready to create more awesomeness in 2023!