From the Messy Communications team
Right now, there's no such thing as business as usual. COVID-19 has sent the world into a spin and marketers are looking at what steps they need to take to keep things ticking over and customers engaged. And the sooner action is taken, the better. Because people's needs and attitudes have already changed, and so too have their behaviours. And the businesses that adapt to this new environment are the ones likely to come out on top.
While every business needs to make the right decision for their unique situation and the industry they're in, if you are able to maintain your marketing (even if it is scaled back) you should. But it's important to be strategic to ensure you get the most out of your spend. Here are a few things to keep in mind when reviewing your marketing plan.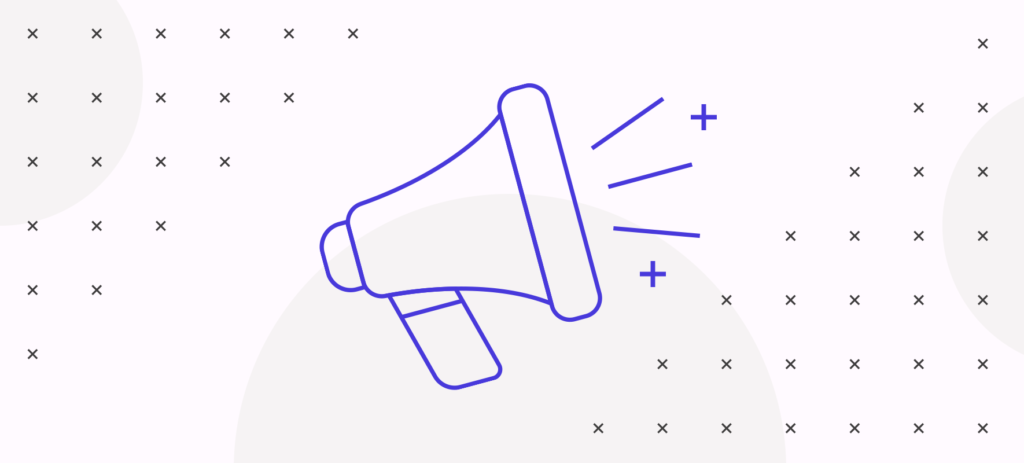 1. Take a look at your digital ad spend
During tough economic times, digital marketing is often one of the first things to get the cut. And a study released by IAB Australia on April 6 is proof of that, showing that 78% of brands have reduced or paused digital ad investment in the last month as a result of COVID-19.
However, is pausing your ads the best decision? Not always, particularly if the data is showing there are fewer advertisers in the race. Because less competition generally means a decrease in CPC and CPM. If this is the case in your industry, it means you have greater opportunities to reach your target audience more often for the same (or less) amount than you were investing before. There exists a unique opportunity for you to set yourself apart from the crowd. So, if you have something valuable to say, it's likely going to be more cost-efficient to say it now.
2. Be thoughtful in your messaging
It's an unpredictable time. People are nervous and unsure about the future. Be sensitive to this fact when communicating with your audience, acknowledging the current challenges and being empathetic and authentic. Your brand personality matters now more than ever – and it has the potential to make you stand out while building and fostering loyalty. The key is to craft messages that reflect the times and provide value to people. Be sure to monitor the social channels and online communities too so you can stay across your audience's attitudes and the things that are important to them. If you feel your planned messaging is going to miss the mark, change it! Don't wait and hope for the best.
3. Focus more on connection
Sticking to the same old plan isn't going to work. People's priorities and attitudes aren't what they were a few months ago, and unless you're selling something that's in high demand right now, now's not the time to push for sales. People are spending longer on social media and the web and are craving interesting content while they're restricted to their homes – so give it to them. Deliver content that showcases your brand values and personality and work on building genuine connections with new and existing customers. You can then nurture these people in the future and, when the time is right, push them towards conversion.
Giving your audience something that they want can go a long way in improving sentiment towards your brand, building trust and ensuring you stay front of mind during this time – vital for when things pick up again.
4. More top of funnel content
If your digital strategy has generally relied on bottom-of-the-funnel conversion ads, it may be time to reconsider that approach if you haven't already. Redirect your efforts into top-of-funnel activity that can drive new traffic to your site such as articles, videos, white papers and other pieces of content.
Even if you put minimum budget into the promotion of these, having quality content on your website is beneficial. Not only does it add more people to the top of your funnel, it can improve your SEO value and boost your Google rankings so more people can find you online.
5. Email marketing
Have you been leaning heavily on PPC or paid social for traffic and conversions while email marketing has been pushed aside? Now's the perfect time to give email marketing some love. It's one of the most cost-effective ways to engage audiences, making it ideal if your marketing budget has been slashed. Build new journeys, try out new creative and content, explore audience segments and personalisation, test subject lines. Take everything you learn about your audience during this time and use it to your advantage into the future.
6. Embrace digital
New consumer habits are being formed as we speak. People's attitudes and behaviours are changing and so too are the channels being used to engage them. Right now, offline marketing isn't an option for many. Trade shows, in-store activations and other similar activities are all off the table, while major events and professional sports are paused along with the marketing opportunities that go with them. Furthermore, OOH advertising is far less attractive for most brands given social restrictions and shutdowns keeping people off the streets, public transport and major traffic routes.
You must focus on people's new habits and needs and connect with them using relevant and exciting digital experiences. This could be anything from implementing an online shop, live streaming business workshops, hosting product webinars, running virtual community forums, augmented reality, interactive content, virtual reality, gamification, long-form video and so much more. The opportunities are vast – don't be afraid to try something new.
There's no escaping it – coronavirus is impacting everyone. The good news is that with every new challenge comes a new opportunity. If you're willing to step up, rethink your approach and adapt your marketing for these unprecedented times, your business can emerge on the other side stronger than ever.
Get in touch to find out how Messy Collective can help you make that happen.